Coral or tan, chiffon or silk, long or short? The possibilities are endless when it comes to finding the perfect prom dress. Before you make a choice, sit down and think about your options. Make a game plan to streamline the process so it's fun, instead of stressful. Remember, though going to prom will be one of the most memorable experiences you will have during high school, finding the dress should be just as exciting.

Part 1 Researching Before You Go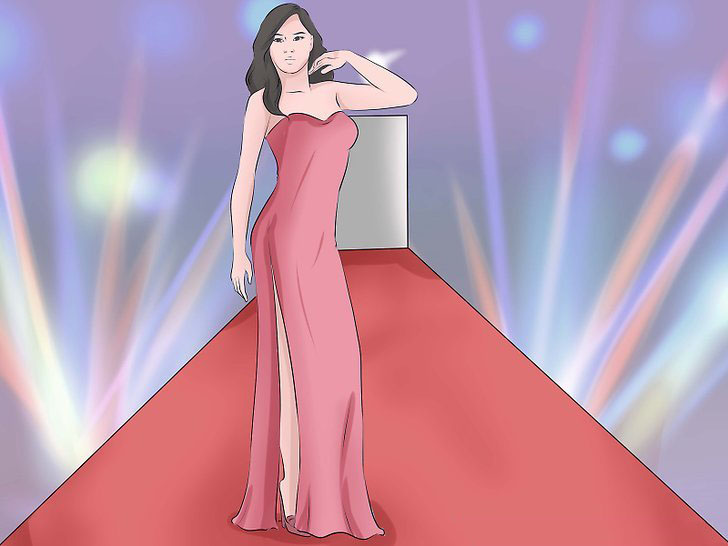 1. Check the runway.
If you are the trendy type and want to be current on the latest must-have designs, watch the red carpet. See what your favorite celebrity is wearing and either steal their style or incorporate it into your own.[1]
Events like the Oscars, Grammys and Emmys are good options.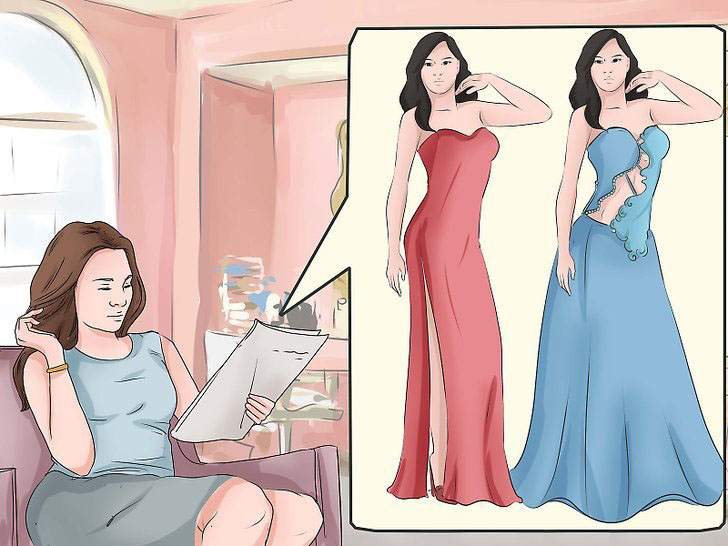 2. Grab some magazines.
Fashion magazines are an excellent resource for researching prom gowns. They will not only offer insights into looks you may be interested in, they'll also offer tips on creating a complete look. Tips for how to style your hair, makeup and shoes will also be featured.
Tear out pages for future reference. This way, you may be able to hone in on a pattern of things you are drawn to like a particular color or shape.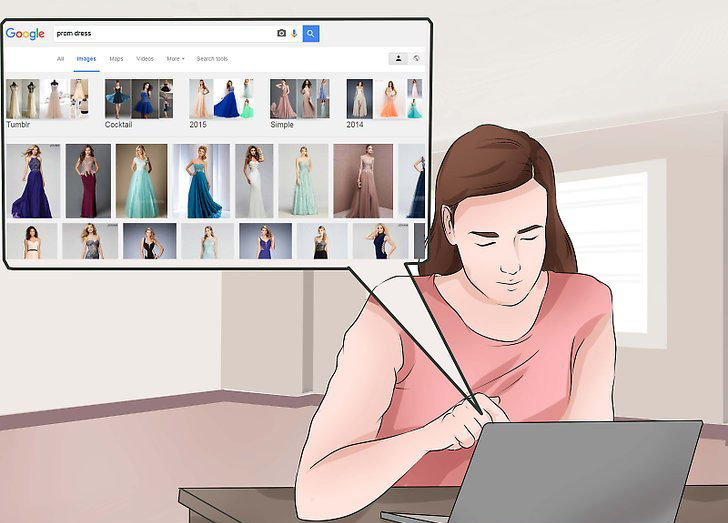 3. Peruse the internet.
In your free time, scour the web for ideas. Months before prom, stores will begin to highlight the fashions they carry. Visit your favorite store's site, and find a few you've never heard of to widen your options.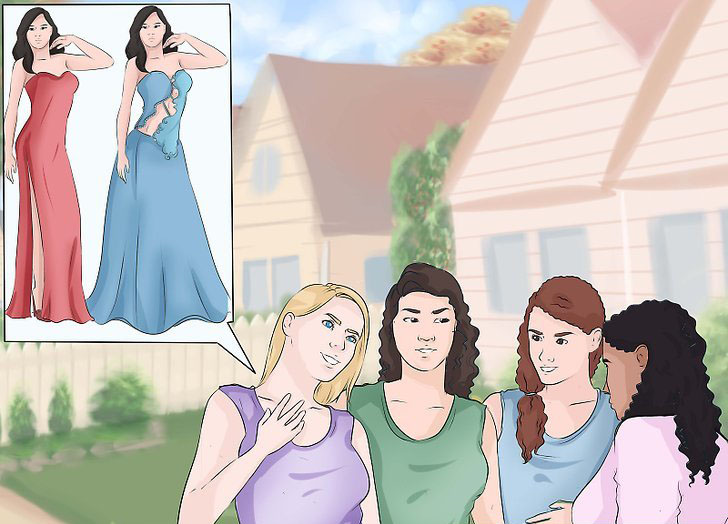 4. Talk to friends.
What better way to brainstorm ideas? Discuss with them how you visualized yourself during prom. They will undoubtedly have great insights into how to improve on your vision. Show them some pictures and consider their input.
It could be fun to all dress similarly. For example, everyone may choose to wear the same color scheme or go for a short dress, rather than a long one.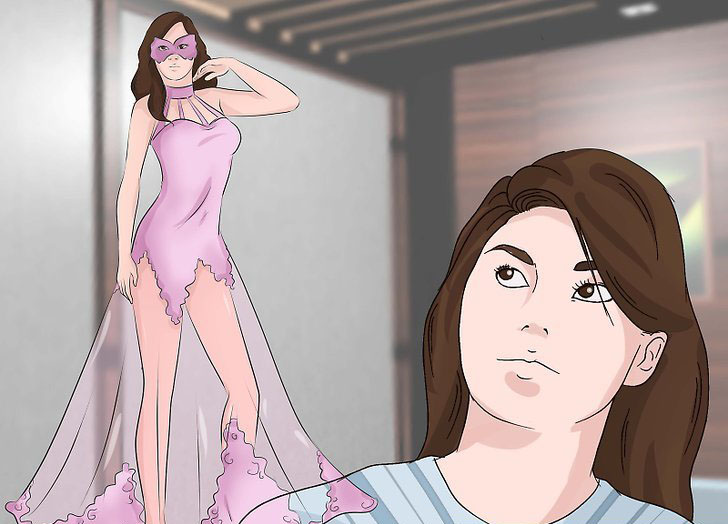 5.Consider the school theme.
Many schools have a theme for prom. Popular ones include: a masquerade ball, under the sea, Alice in Wonderland and happily ever after.[2] You will definitely want to take this into account when looking for the perfect prom dress.
Part 2 Setting Expectations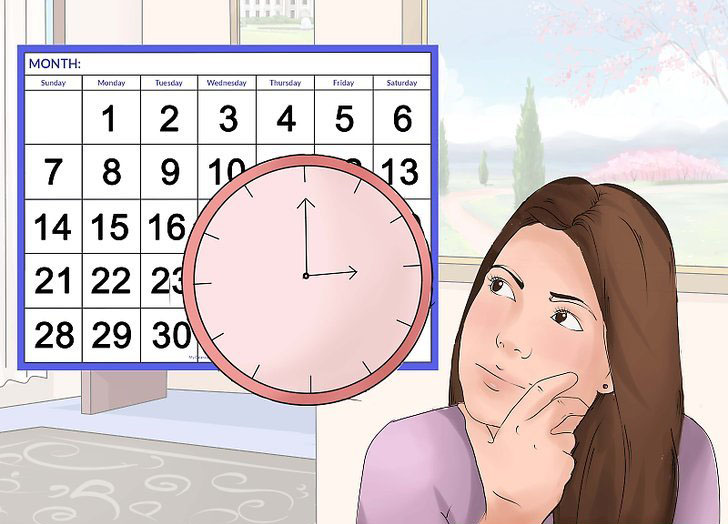 1. Allow enough time.
Waiting until the last minute to scramble for a dress will only frustrate you as the options will have dwindled down. Start looking about 3 months before prom. This will give you time to do a thorough search and find something you absolutely love.
Don't forget about alterations. This could add several weeks to your timeline.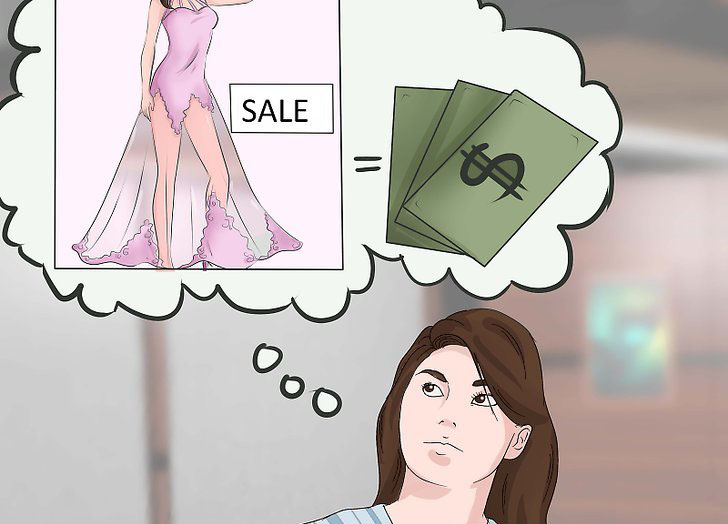 2. Set a budget.
Whether you're paying for your dress or your parents, you need to have a budget in mind. Since you've already done your research, you should have a general idea of how much dresses cost, especially the ones you like. By weeding out dresses over budget, you will make shopping a lot easier on yourself.
Keep in mind that the budget isn't solely the dress. Remember that you will likely want to get your hair and nails done, perhaps rent a limo and buy a new piece of jewelry to complement the ensemble.
No point in setting a budget and blowing it. While it may be tempting to spend an extra $50 here or another $30 there, it will add up quickly.[3]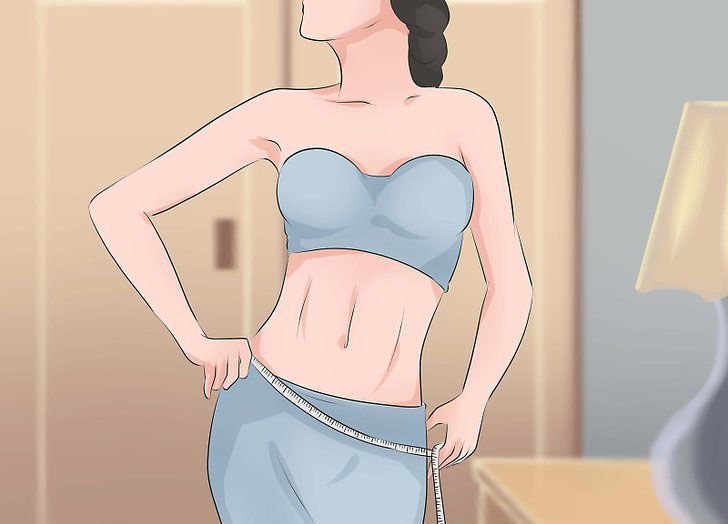 3. Know your body type.
Are you petite, tall or curvy? Apple shaped or pear? By determining this, you will be able to focus your search on dresses that will flatter your figure. No need to waste time longing for a dress that will make you feel awkward.[4]
Apple: This is when you carry weight around your mid section. A lot of apple body types have slim legs and larger waists. Pick a dress with an empire waist or embellished top. This will draw eyes upward. Another consideration is an a-line or full skirt.
Pear: If your hips are larger than your bust, you probably fall into this category. When choosing a dress, find something that accentuates your waist and adds volume to your upper body. This will balance out your silhouette. Strapless dresses with full skirts are excellent choices.
Petite: Consider yourself petite if you are under 5'3" tall. If you'd like to look taller, wear a dress with an asymmetrical hem. Floor length gowns may make you look smaller. Also, anything with vertical prints or pleating will elongate your frame.
Slender: If you are long and lean, definitely think about a fitted dress for the prom. If you'd like to create more shape, add curves and dimension by wearing asymmetric necklines and/or a belt.
Hourglass: This shape is defined as the bust and hips being proportionate to each other with a defined waistline. Look for dresses that create a wrap effect or have a fitted top. These will accentuate your favorite assets.
Busty: If you have a large bust and narrow hips, you may fall into this group. You can downplay your upper body by choosing a dress that adds curves along your hips. You can do this with ruffles or pleats.[5]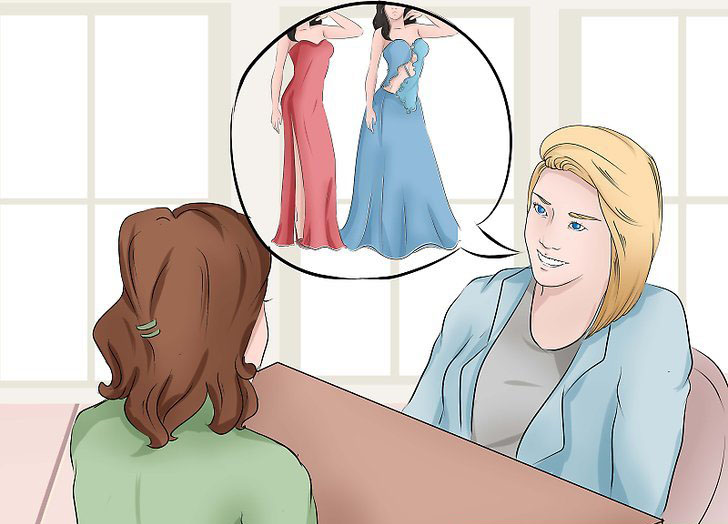 4. Ask about a dress code.
Even if your school doesn't have one normally, a formal dance might be the exception. Find out what it is and stick to it. It would be awful to spend hours shopping, getting dolled up and then being stuck in the parking lot all night.
Find creative ways to work within the guidelines like bringing along a shawl or adding cute straps or cap sleeves to a strapless dress.
Part 3 Shopping for the Dress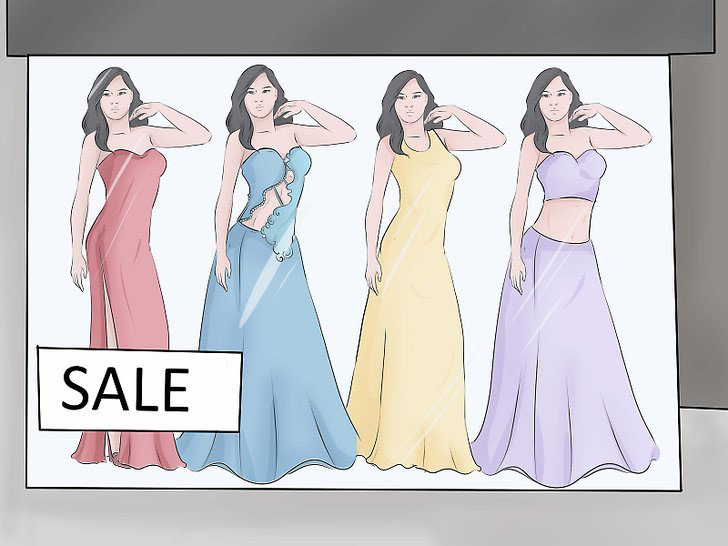 1. Visit multiple stores.
You should get creative here. While you definitely want to visit the mall, think about alternatives like boutique shops or bridal stores. This can open your options to designs you may not have considered as well.
The same goes for online retailers. Think about looking into renting your dress or checking out a costume store.
Try this option if you want to save money. A thrift store dress, for example, will be unique, vintage and really inexpensive.[6]
This is a sure fire way to avoid showing up in the same dress as someone else.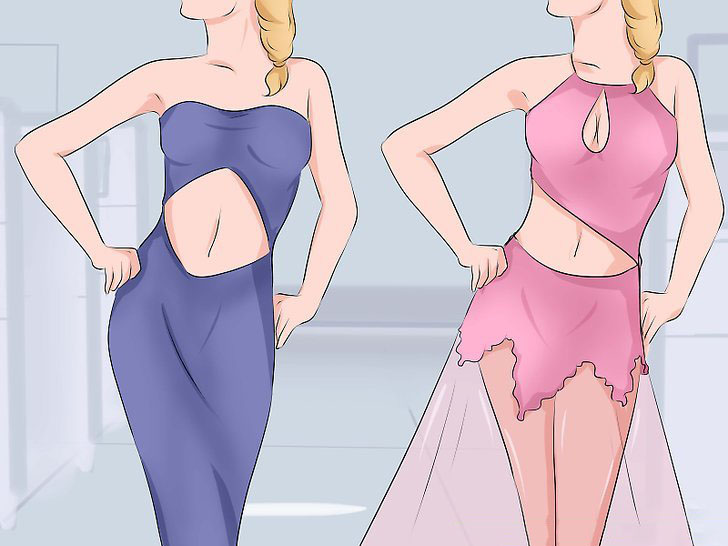 2. Try on several.
With all the excitement, it will be tempting to purchase the first one you try on but don't make this mistake. Take your time and really enjoy the experience of finding the perfect one.
If you're leaning towards an online purchase, find out if they will ship several for you to try before you buy. This will save you the heartache of committing, only to find out you hate the way it looks on you.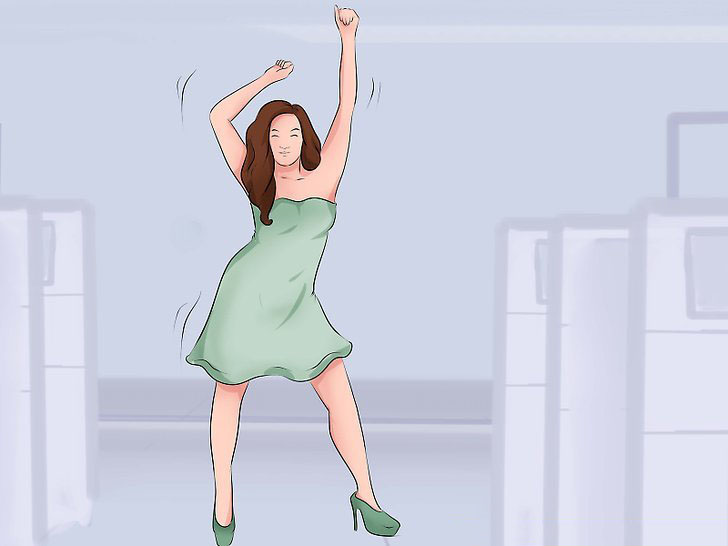 3. Think about comfort.
The perfect prom dress will ruin your night if it's pinching in places, too tight or practically falling down. You don't want to spend the entire evening tugging at it or tripping over the train. Make sure it's what you want and easy to maneuver in.
When trying on a dress, make note of itchy fabric or wiring poking you in the side. Ask the associate what can be done to remedy this discomfort.
While trying on the dress, try jumping up and down or dancing a bit to test the fit.
If you were planning to skimp on the alterations, it may come back to haunt you.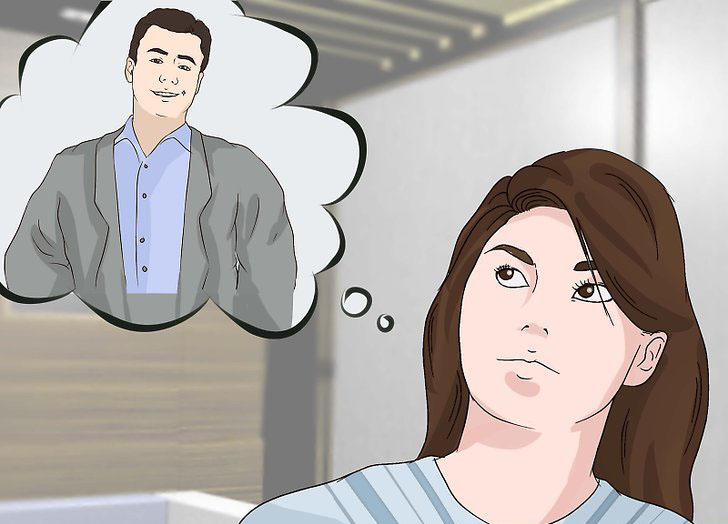 4. Consider your date.
If you are going to the prom with a date, find out what they will be wearing. Think about wearing matching outfits. For example, if they've chosen a blue suit, you can wear the same colored dress.
Keep in mind that you don't have to match from head to toe. You can wear accessories that match their ensemble or vice versa.
5. Let your friend pick.
Pick out your friend's dress and let her pick yours! Before you head out, swap 5-10 dress ideas online and plan a day-long shopping trip to try them on. They might come up with something glamorous and gorgeous that you may not have ever considered for yourself. The whole point is to have fun so give it a shot.
You can even bring your entire group of friends to get their advice. The more the merrier, right?
This could help take the pressure off if you're overwhelmed by all the options.